Let me introduce the KIMeo
So I thought it was about time I post something that I have worked on!
I wanted to make a cameo, but thought with all the black that if I did it,  the detail would be washed out. Knowing me I thought doing something 'traditional' that I would somehow screw it up, so I went with my own style besides
 I also really liked the way my hair looked in this photo  that I based the painting on
 so I thought to do my brown hair as well as various brown highlights.
Only problem now is I might have to try and make an upper lip so hopefully it doesn't look so 'pouty' What do you think? leave your responses in the replies. Thanks
If I had done a traditional one, Id likely have to use an 8×10 or larger just to fit the 'full' length of my hair on it.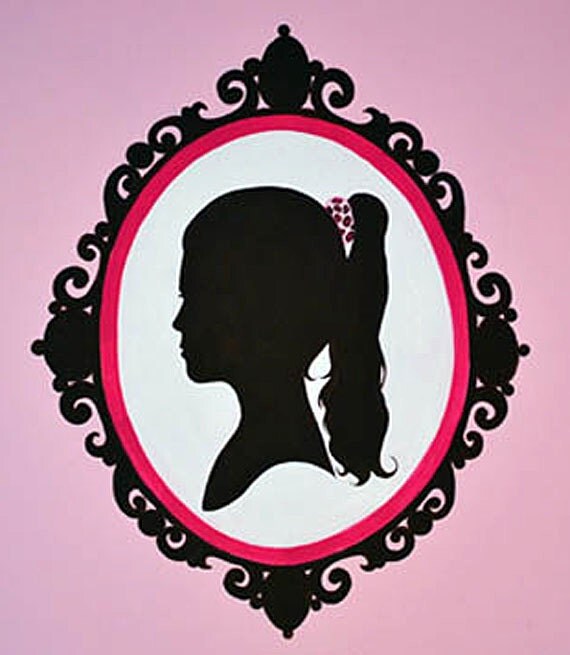 See how the pony tail is in this one on the right? I'd likely have to make a separate frame just to continue the profiles (with a bit more length of hair. (It's slightly past my butt)